Music hall animation information technology Co., Ltd. was founded in March 2009, is a cultural content for the product of large-scale cultural and technological enterprises, animation and game industry in the field of well-known domestic R & D and distribution enterprises.

Its associated enterprises include: Tang Tong Culture (brand licensing), music hall animation (animation), joy Star Entertainment (animation), global animation (overseas platform) and many other enterprises.

Over the years, the company to animation as the core, the establishment of a strong animation and game research and development, operation, distribution team, around the animation industry formed a perfect ecosphere.

The company has more than 500 employees, more than 400 people, more than 100 overseas, and more than 90% bachelor degree or above. Business covers more than 20 countries, has established subsidiaries in Hongkong, Nanjing, Chengdu, and branches in Beijing, Shanghai, Shenzhen, Guangzhou, Taiwan, the United States, Japan, South Korea, Singapore, indonesia. In recent years, the music hall anime reached a depth of cooperation with many international and domestic hot IP, US South Korea and major IP included, including "bears" "crayon" and "warrior armor" "Altman" "fruit pet attack" "polar bear" "renzheshenqiu" "pleasant goat and grey wolf" "Westward Journey", launched the "bear big bear run", "armor warrior hero legend" and other fine Mobile Games game, total downloads exceeded 1 billion 600 million, becoming the leading brand in the field of animation and game.
Game development
Anime music hall dedicated to the global game player to provide a one-stop online entertainment experience, 400 people have strong R & D strength of the core technology team, independent research and development of dozens of fine game, the research and development of products in the domestic major Mobile Games rankings, a variety of games more than RMB million monthly water. The game total downloads exceeded 1 billion 600 million, according to the "bear" adapted "bear big bear run" downloads exceeded 600 million, this is the first cartoon theme adapted by its excellent Mobile Games parkour, game experience, strong IP value to get the majority of game player support and praise, in addition to "bear big bear farm" downloads has exceeded 100 million. According to "warrior warrior" adapted "heroes of armor heroes", the total downloads exceeded 300 million, tens of millions of other products are too numerous to mention.
Game publishing operations
The music hall not only has a research and development, but also has a strong distribution and operations, is China Mobile, China Unicom, Google China Telecom, Chinese Play, Tencent, Baidu, 360, HUAWEI, millet, OPPO, Vivo, Lenovo, ZTE, Jin and other operators, terminal manufacturers, Internet and other channels of strategic partners, and domestic more than 600 distribution platform and more than 200 media has established extensive cooperation in depth, in Beijing, Shanghai, Chengdu, Shenzhen, Guangzhou, Taiwan and more established business organizations, with a short period of time will be excellent products into the user's ability to issue 100.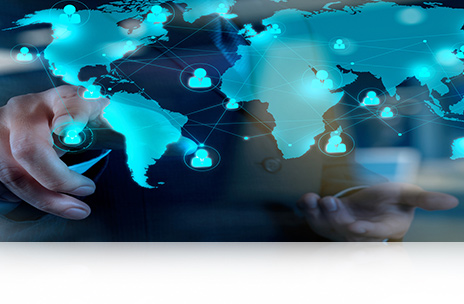 Top 100 Private Cultural Enterprises in Anhui Animation Enterprise Accredited by the Ministry of Culture
Accredited Double Soft Enterprise by the Industry and Information Technology
Accredited high-tech enterprise by the Science and Technology Bureau
Vice President Unit of Anhui Service Outsourcing Association
Standing Council Unit of Hefei International Chamber of Commerce

First Batch of Demonstration Base for Cultural Indystry in Hefei
Jinpeng Prize "Five Star Original Mobile Game Developers", "Special Contribution Prize in the Fifth Anniversary" and "the Most Anticipated Prize"
Haijiao Award 2015 Best IP Adaptation Award of the Year
The best Console Game Prize in 2015 for Gionee
The most Anticipated Mobile Game 2015 of Jingou Award(Bonnie Bear Farm)

The Best Contribution Prize of Fantawild Cartoon
Top 10 Popular IP Adaptation of Tianfu Award
Top 10 Mobile Game 2015(Single player) of Tianfu Award
Excellent partner of Tengfei Award by Tencent 2015
Best Original Cooperation Award of Love Game in 2015

Top10 IP Game of 1st Hardcore Blackstone Award 2015
The Best original Cooperatoin of eGame China Telecom 2015
Golden Apple prize of most popular developers in 2014
Golden Finger Prize of Chinese Animation Indystry in 2104
Jinpeng Award of the 4th Chinese Original Andriod Mobile Game Selection Competion

Excellent Partners of China Mobile jiangsu Mobile Ltd in 2014
Gloden Exclamation Mark prize in annual summit of pan-game development alliance 2014
The Best Casual Games of Offical Selection from Anzhi in 2014
Outstanding Game Award of China Game WoStore in 2013
Top 20 Global Cooperative partners of China Mobile in successive 3 years from 2011-2013

Best Action Game Award and Top 10 Chinese original Android game developer
JinPeng Prize winner in successive 3 years from 2011 to 2013
Excellent Network Animation Award in 3rd Provincial Animation Competition
Won "Golden Magpie Prize" of the first and second session of Anhui Anime Series
Demonstration Enterprises of Provincial Key-Supported Cultural Reform and development

Standing Council Unit of Hefei International Chamber of Commerce
Best Original Award in Internal Selection of China Telecom Game Base in 2015
China Unicom Wo Single Game Award in 2015
Best Single Game Award for Lemon Assistant
Best Original Game Award of Haijiao Prize 2016(Armor Heroes: Nawa Anger)

Best Causal Game Award of Haijiao Prize 2016(Armor Brain)
The Most Anticipated Game Award of Haijiao Prize 2016
Best Mobile Game Developers of Haijiao prize 2016
Top 10 Single Game Award of Tianfu Prize 2016(Armor Brain)
Best IP Adaptation Single Game Award of Jintan Prize 2016(Armor Brain)

Best Single Game Award of Golden Dog Prize 2016(Brain Farm)
Most Powerful Game R&D Enterprises of Golden Dog Prize 2016
Most Popular Game in Cooperation Partners Conference of Wo Technology
Best Running Racing Game of Golden Exclamation Prize 2016(Bonnie Bears 3)
Best Contribution of the Year of Golden Exclamation Prize 2016

Best Original Developers of the Year of Jinpeng Prize 2016
Best Racing Game of Jinpeng Prize 2016(The return of Heroes)
The Most Anticipated Single Game of Jinpeng Prize 2016(Bonnie Bears 4)
Best Business Potential Award of inTouch 2016
Golden Award of 4th Anhui Province Animation Competion(Brain Farm)
Strategic partners
Cooperation partners